Sustainable Development
Sustainable Espoo is an attractive city close to nature and a safe place to live. Sustainable development is defined as development that meets the needs of the present without compromising the ability of future generations to meet their own needs.
News
Climate
Sustainability
The whole Espoo

Published: 13.5.2022 5.56
Sustainability
The whole Espoo

Published: 12.5.2022 5.45
Sustainability is finding a balance between residents' well-being, the economy and the environment
Espoo wants to be a responsible pioneer. The city is building a sustainable future through mobility, construction and energy solutions, by offering teaching and education supporting a sustainable lifestyle, by providing culture, sports and social and health care services enhancing wellbeing and by maintaining comfortable nature and green areas nearby.
Sustainable development entities in Espoo
Espoo's goal is to be an economically, socially, culturally and ecologically sustainable city.
Espoo is an attractive city close to nature and a safe place to live
Espoo is an internationally attractive capital of entrepreneurship and innovation
Espoo will achieve carbon neutrality by 2030
Events, #SustainableEspoo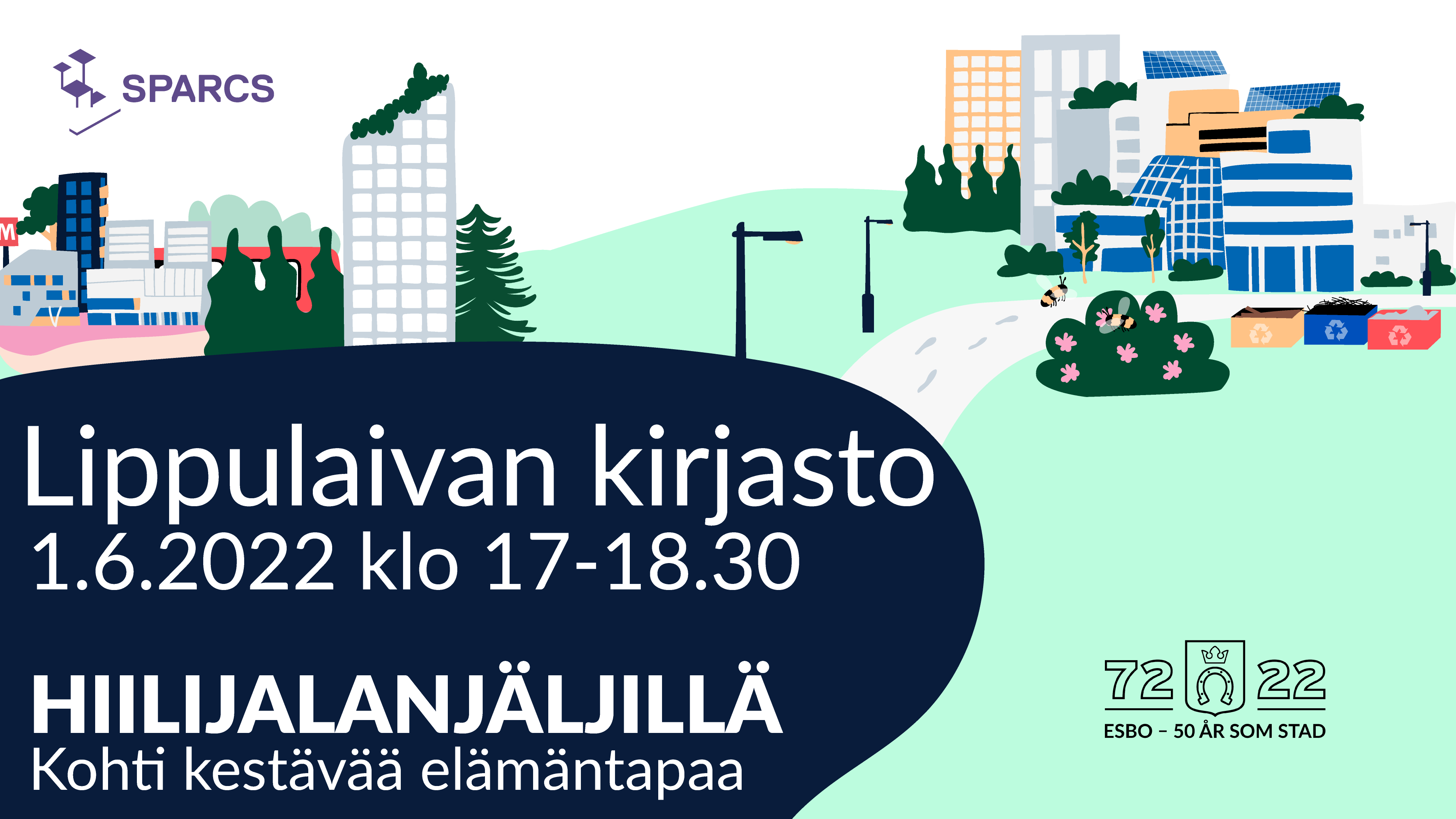 1.6.2022 klo 14.00 – 15.30
Lippulaiva library
Participation and influencing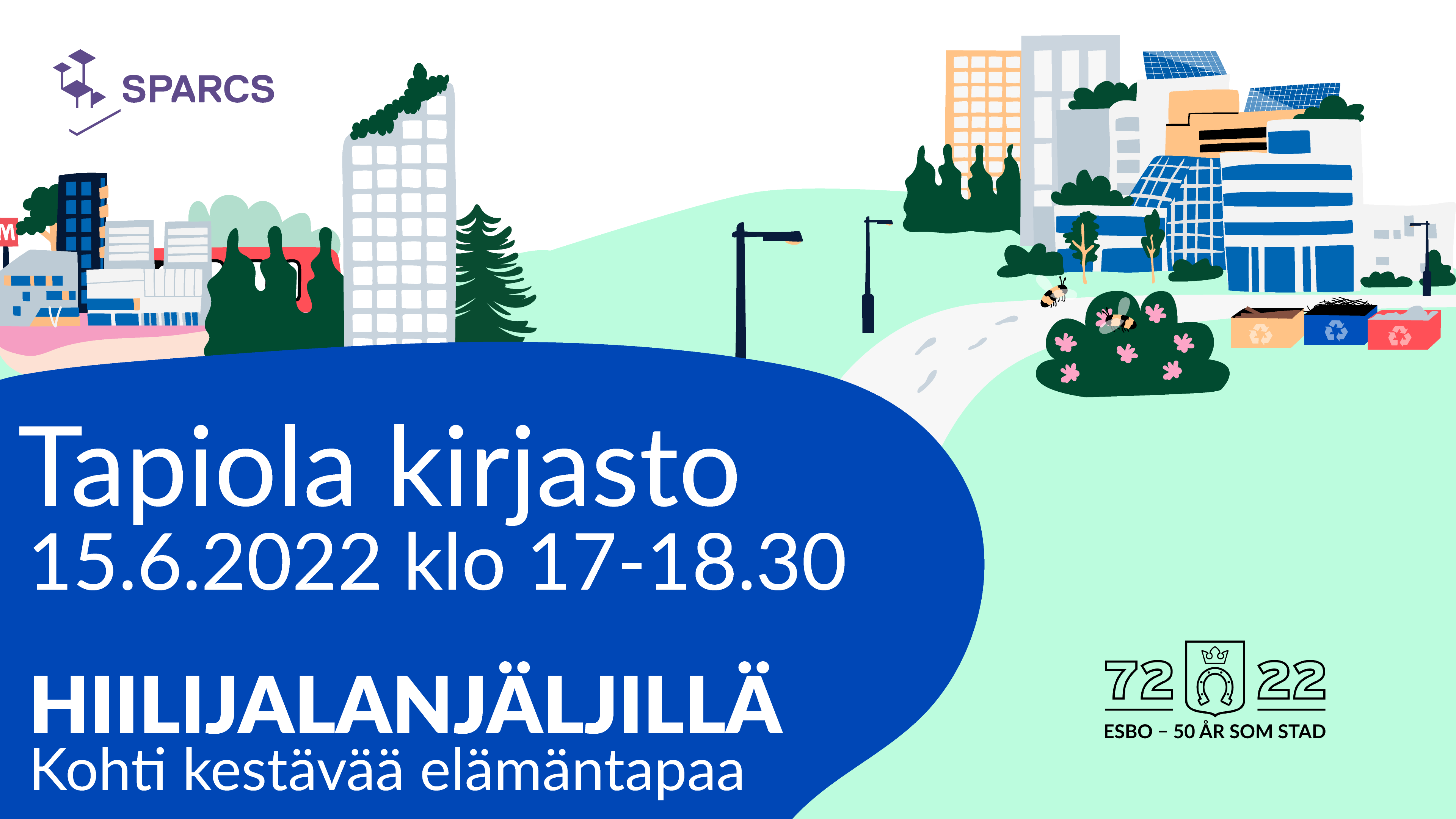 15.6.2022 klo 14.00 – 15.30
Tapiola Library
Participation and influencing
Tapiola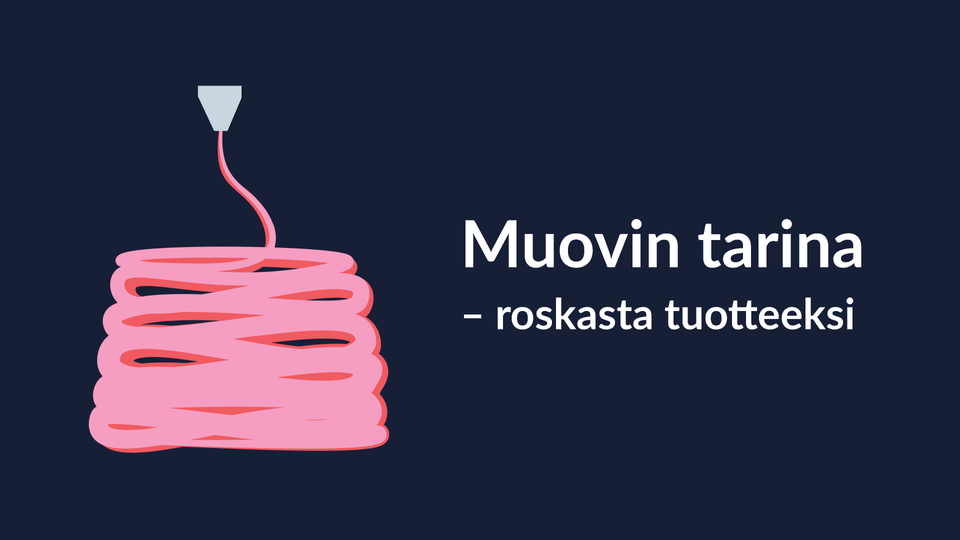 1.8.2022 klo 06.00 – 30.8.2022 klo 17.00
Lippulaiva library
Libraries
Exhibitions
Environment
Projects and contact information
Sustainable Espoo programme supports the development and implementation of economically, ecologically, socially and culturally sustainable solutions. The current council term 2021–2025 is the third one. Cross-administrative development programmes are one of the key means of implementing the city's strategy, the Espoo Story.
Development work, experiments and cooperation related to the Sustainable Espoo programme are primarily carried out in projects enabled by external funding. The projects help us find solutions that facilitate the daily life of Espoo residents. The goal is to find local solutions for solving global challenges.
The Centre of excellence for sustainable development is responsible for the promotion and steering the city level sustainable development and climate work. Solutions are being sought in cooperation, e.g. low carbon mobility, clean energy, the circular economy and the future challenges of a smart city.