Happiesirippu – Eeva Rönkä's textile art dyed with natural dyes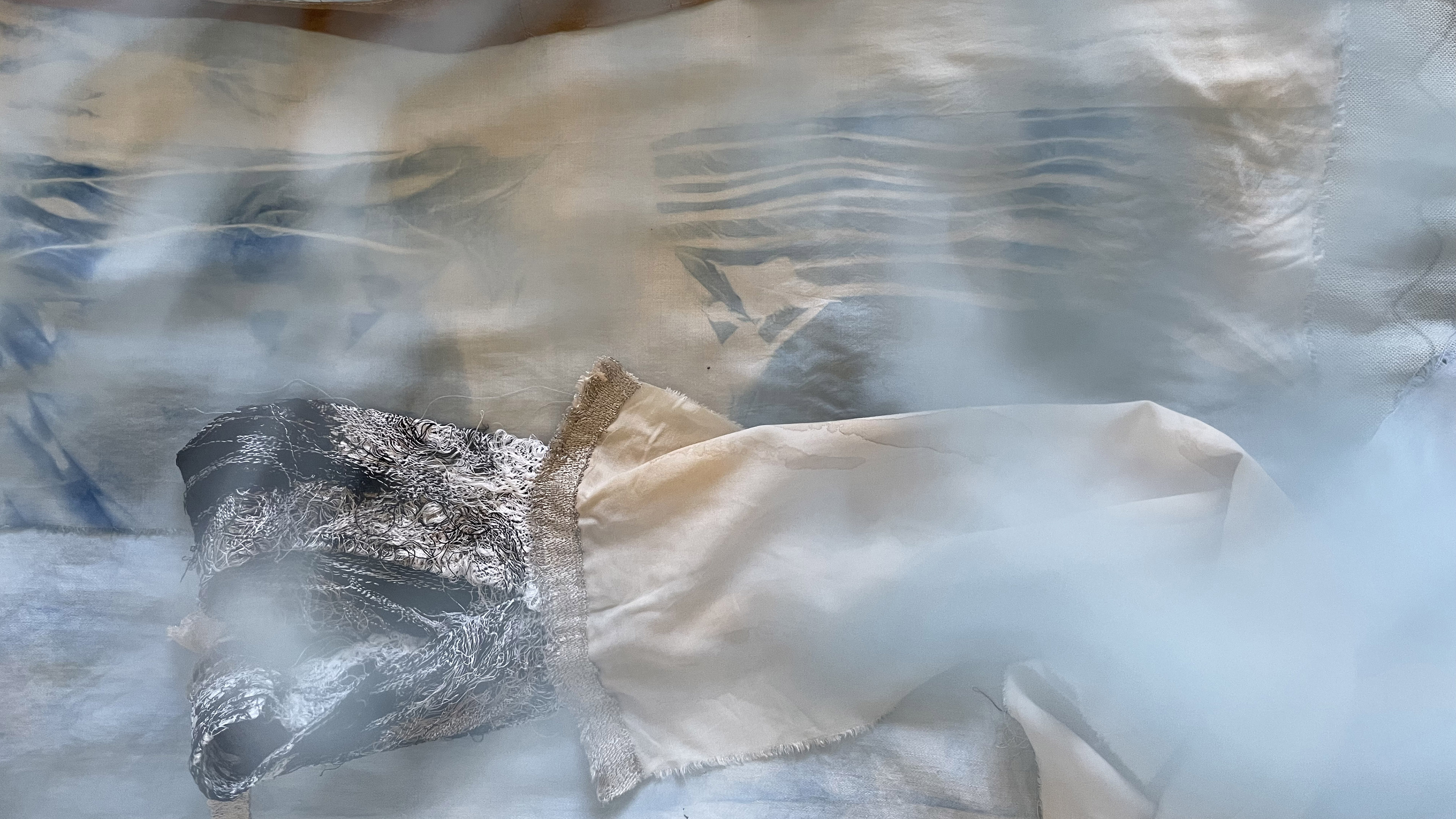 Time
22.6.2022 klo 06.00 – 14.8.2022 klo 13.00
Organizer
Kaupunkiympäristö
The textiles of the Happiesirippu exhibition bring together vegetable dyeing and embroidery. The textiles have been dyed with woad (Isatis tinctoria), a locally grown indigo that turns blue when the fabric oxidises. The brown colour comes from coffee. The works are soft garment inspirations and textile fragments that have spent time in the garden.
Eeva Rönkä is a Helsinki-based artist (b. 1982). Her works focusing on embroidery have previously been exhibited at Villa Noailles in Hyères (2017). She is interested in the changing traditions of crafts. She is also part of the art initiative Bebetton, which organises and curates exhibitions and events. The most recent Bebetton installations were exhibited at the SIC and Titanik galleries (2021).
Dyeing with natural dyes is the craft technique of 2022 selected by the Finnish Crafts Organization Taito. Home dyeing with natural dyes adds a nature experience to your crafting hobby, while allowing you to reduce the chemical load of the textiles you use.
On Sunday 14 August 2022 at 12:00–15:00 at the Nature House, there will be a course on eco printing, a technique that transfers the shape and colour of a plant leaf onto cloth. The course is organised by Taito Southern Finland and can accommodate up to 10 participants.

Nature House Villa Elfvik is open Mon–Fri 9:00–16:00 and Sat–Sun 10:00–16:00, closed on Midsummer's Eve 24 June 2022. Café Elfvik is open on weekends and public holidays during the opening hours of the Nature House.

Laajalahti
Leppävaara
exhibitions
environment