Minttu and Ville's Improvisation Duet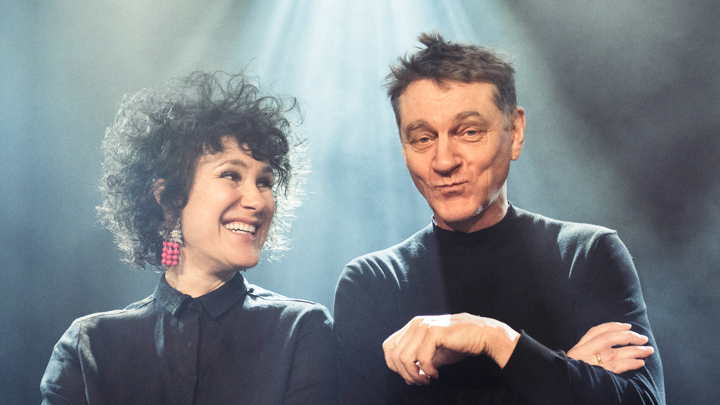 Time
28.9.2022 klo 16.00–17.50
Price
€26 + order fee (from €1,50), lippu.fi
In this improvised extravaganza, actors Minttu Mustakallio and Ville Virtanen use subjects suggested by the audience to quickly invent different kinds of sketches, stories, poems, songs, speeches and scenes. Minttu and Ville play all the characters of the evening and perform the songs without any preliminary plans or regard for themselves and by using different improvisation techniques.There is no script; the actors work based on close cooperation with the audience. The audience is allowed to influence the performance and suggest topics, but no active participation is required. This is a light evening show full of laughter.
On the stage, Minttu and Ville are accompanied by the talented musician Samuli Laiho. With his help, the show also includes songs that are composed in the moment and which utilise different styles and music from around the world, in different languages and keys. The best thing is that the show will make the audience's musical wishes come true!
Every show is different and timely, and thus unique. You are warmly welcome to come and enjoy fun art, theatre and shared experiences created in the moment!
Duration 1h 50 min, incl. intermission
Leppävaara
theatre (art forms)
cultural events