Story of Plastic exhibition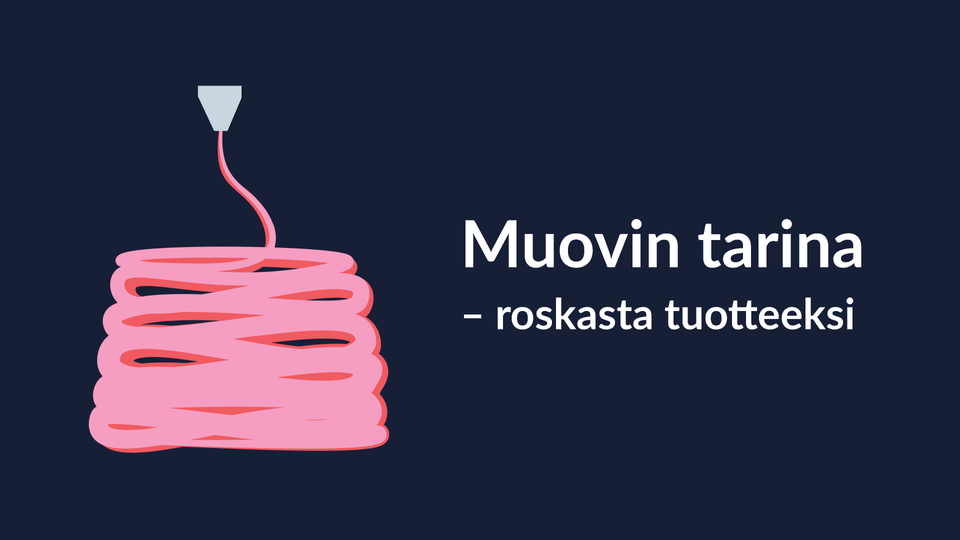 Time
1.8.2022 klo 06.00 – 30.8.2022 klo 17.00
Organizer
Sustainable Espoo
Visitors to the Story of Plastic exhibition learn about all the different stages that plastic waste undergoes on its way from the waste bin to first become a recycled material and then a new product.
Plastics are widely used and play a key role in our society. In circular economy, plastic waste is utilised as raw material and transformed into useful products. By recycling the carbon contained in plastics, we can reduce climate emissions and conserve natural resources.

The exhibition demonstrates how the growing stream of plastic waste can be used to produce sustainable and low-carbon products. The Story of Plastic – From Waste to Product project has been collecting plastic waste from schools in Espoo. Olarin koulu and Ruusutorpan koulu schools act as pilot schools for the project and their pupils get to learn about the topic throughout the project.

Plastic waste has been studied and processed in the plastic laboratory of the LAB University of Applied Sciences in Lahti. Recycled plastic has been used to make outdoor furniture in particular as well as other items intended for the urban environment. These items are manufactured from recycled plastic using 3D printing. At the exhibition, you get to view the various processing stages of recycled plastic and products made from it.
The Story of Plastic – From Waste to Product is a joint project by the City of Espoo and the LAB University of Applied Sciences, and it has received funding from the Ministry of the Environment's support programme for the Plastics Roadmap trial and pilot projects. The project started at the beginning of 2021 and will continue until the end of September 2022.
Follow the event on social media with hashtags #KestäväEspoo / #HållbartEsbo / #SustainableEspoo
Kivenlahti
Espoonlahti
libraries
exhibitions
environment