Punch Up! – Resistance & Glitter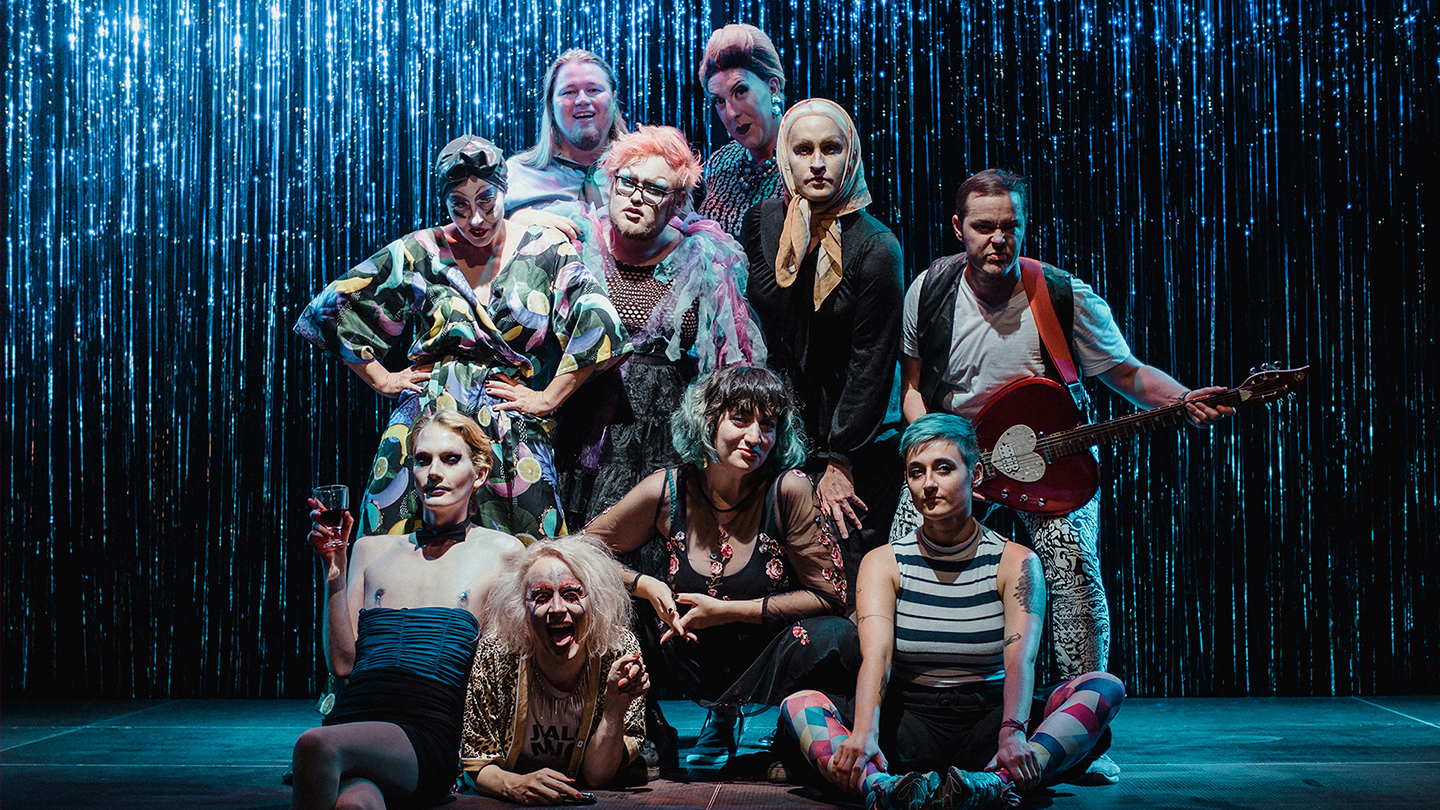 Time
7.5.2022 klo 16.00–18.00
Price
€35/25 + order fee (from €1,50), lippu.fi
Punch Up! is a fierce variety show filled with the best in drag, stand-up comedy, and burlesque. Every show is a uniquely curated glittery dream filled with acts that are hilarious, sexy, thought-provoking, gender-twisting, binary-busting, and thoroughly unforgettable. The heart and soul behind the glamour is what makes the show work everywhere from the most darkly-lit corners of unsavoury bars to Finland's National Theatre Main stage, and we want you here for this treat that will leave you feeling shook up, turned on, raw, and definitely alive.
Curated and produced by: Mira Eskelinen, Juuso Kekkonen, Jamie MacDonald, Maaret Louhelainen
Duration 2 h, including intermission
Language: English
Recommended age: 16+
Note! A limited amount of pay-what-you-want tickets at the door.
Event in social media
Leppävaara
theatre (art forms)
cultural events