CHILDREN'S WEEKEND PRE-PARTY: BABY DAY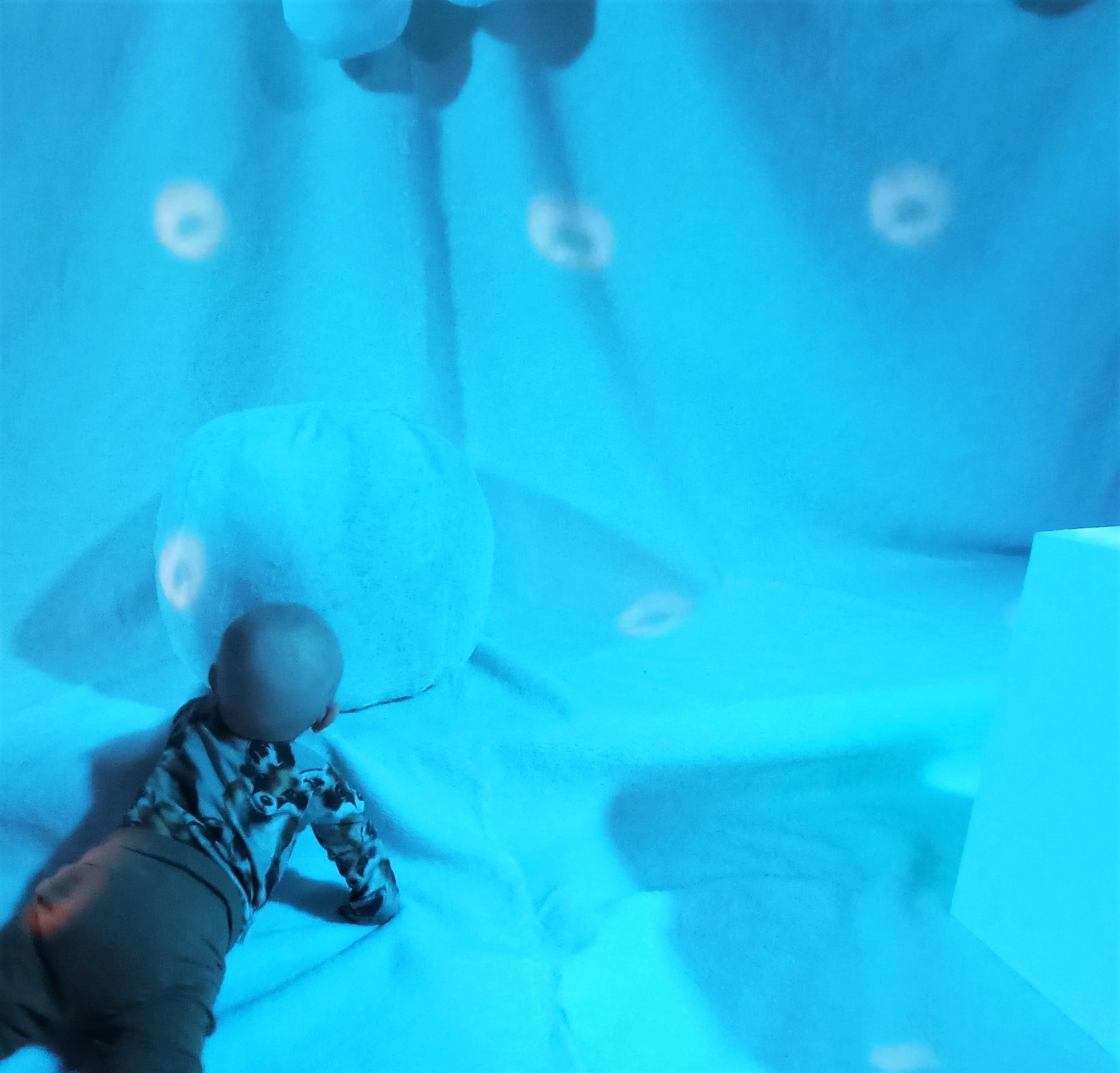 Time
30.9.2022 klo 07.00–11.45
Superteatteri: COTTON 30.9. at 10 am (full) and at 11 am
Come and marvel at what happens in a world as soft as cotton!
COTTON is a sensual, calm and gentle theatre performance for babies where music, sounds, lights, words and movement are used to create the atmosphere. Naturalness and calmness are at the heart of this baby-paced performance where no little viewer will go unnoticed.
The performance lasts approximately 20 minutes, after which the babies are free to explore the materials used.
Recommended for children aged 4–18 months
work group: Emilia Porali, Anssi Hyvönen, Tero Porali
Tickets €7 + booking fee (from €1), lippu.fi. Both babies and adults are required to have their own tickets.
**********
Drops of Rainbow – Baby Day colour immersion pop-up
Let's make a colourful collage together! Fri 30.9. at 10.30-11.15 ja 14.-14.45
Dive into a sweet rainbow adventure. Tulle tickles the babies' toes, and their laughter is filled with colours of the rainbow. The colours rain down and form a collage, a message about the bliss of babyhood.
This colour play session allows your baby to explore and experience safe and interesting materials suitable for babies. To make the collage, we use non-toxic, food-based paints. Do not forget to bring a small towel and clean clothes.
Recommended for children aged 4–18 months
Baby day colour immersion - free admission!

Event in social media
Bodom
Järvenperä
Lippajärvi
Röylä
Högnäs
theatre (art forms)
cultural events