Espoo Day at Soittoniekanaukio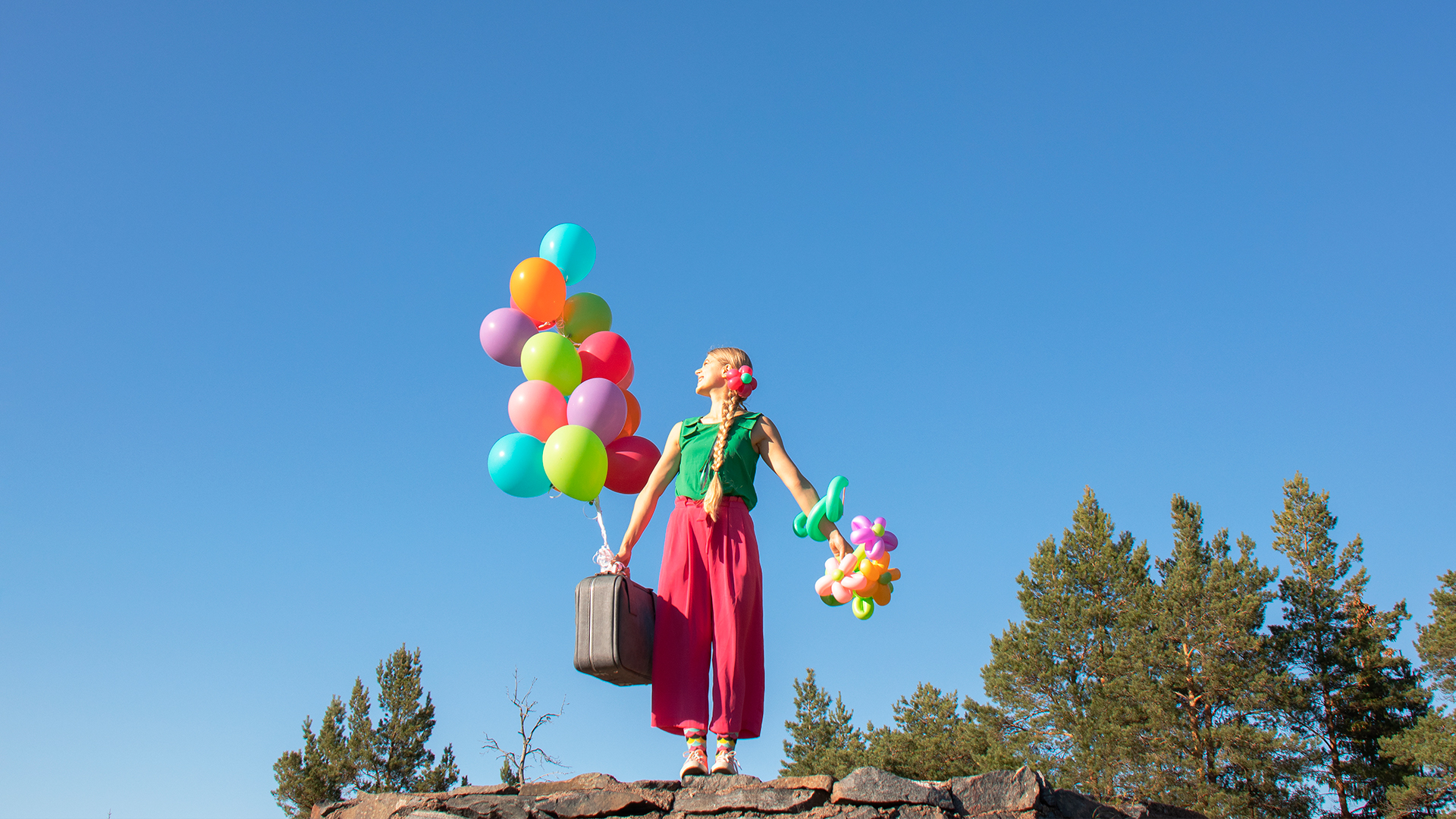 Time
27.8.2022 klo 08.00–12.00
Come and enjoy the family-friendly programme of Espoo Day at Soittoniekanaukio! The programme will include exciting modern circus, flower decorations, puppet theatre and balloon magic. Admission to the event is free, the Flower Heaven workshop requires registration in advance. If the weather is poor, the event will be held in the foyer of the Sello Hall.

From 11 a.m. to 3 p.m.
The Flower Heaven workshop
The summery Flower Heaven workshop is all about creating enchanting flower decorations and small bouquets from real flowers! The workshop is suitable for all ages as long as the participants have their own adult with them.
The workshop is free, but the number of participants will be limited, if necessary. Ensure your spot by registering in advance by Thu 25 August: sellosali@espoo.fi. When registering, indicate the size of your group and when you would like to participate (between 11 a.m. and 3 p.m., on the hour and half-hour: at 11, 11.30, 12, etc.) You can also take part in the workshop without registration, but only if there is free space.

From 11 a.m. to 3 p.m.
Kaukokaiku – puppet theatre in a caravan
The colourful caravan puppet theatre Karavan pull into Soittoniekanaukio with their show 'Kaukokaiku'. 'Kaukokaiku' is a series of two puppet theatre short films that depict the imaginary cities of VSKNHA and GÖG and their citizens. The films will be shown inside the caravan. The showings will run non-stop throughout the day. The performances are designed for all ages and are almost completely wordless.
Realisation: Teatteri QO and Karavan

At 11 a.m. and 1 p.m.
Duo Kate and Pasi: Rafla
'Rafla' is a modern circus performance that conveys the story of a moving restaurant and two restaurateurs who love their work and each other, despite all sorts of mishaps. At the bistro, things do not always go as they should, but joy and delight are always guaranteed. This lightly comedic and lively work leads the audience on an adventure in the world of acrobatics and juggling where pizzas, onions and people fly once the restaurateurs of Rafla roll up their sleeves!
Suitable for all ages.

From 11.30 a.m. to 12.45 p.m. and from 1.30 p.m. to 2.45 p.m.
Balloon Magician Taika
The jolly balloon magician Taika, who has flown from the faraway and mysterious land of balloons, can bend a balloon into any shape requested, and the possibilities vary from one-balloon charms to more complicated balloon creations.

Event in social media
Leppävaara
theatre
cultural events