Stephen Mottram's Animata: In Suspense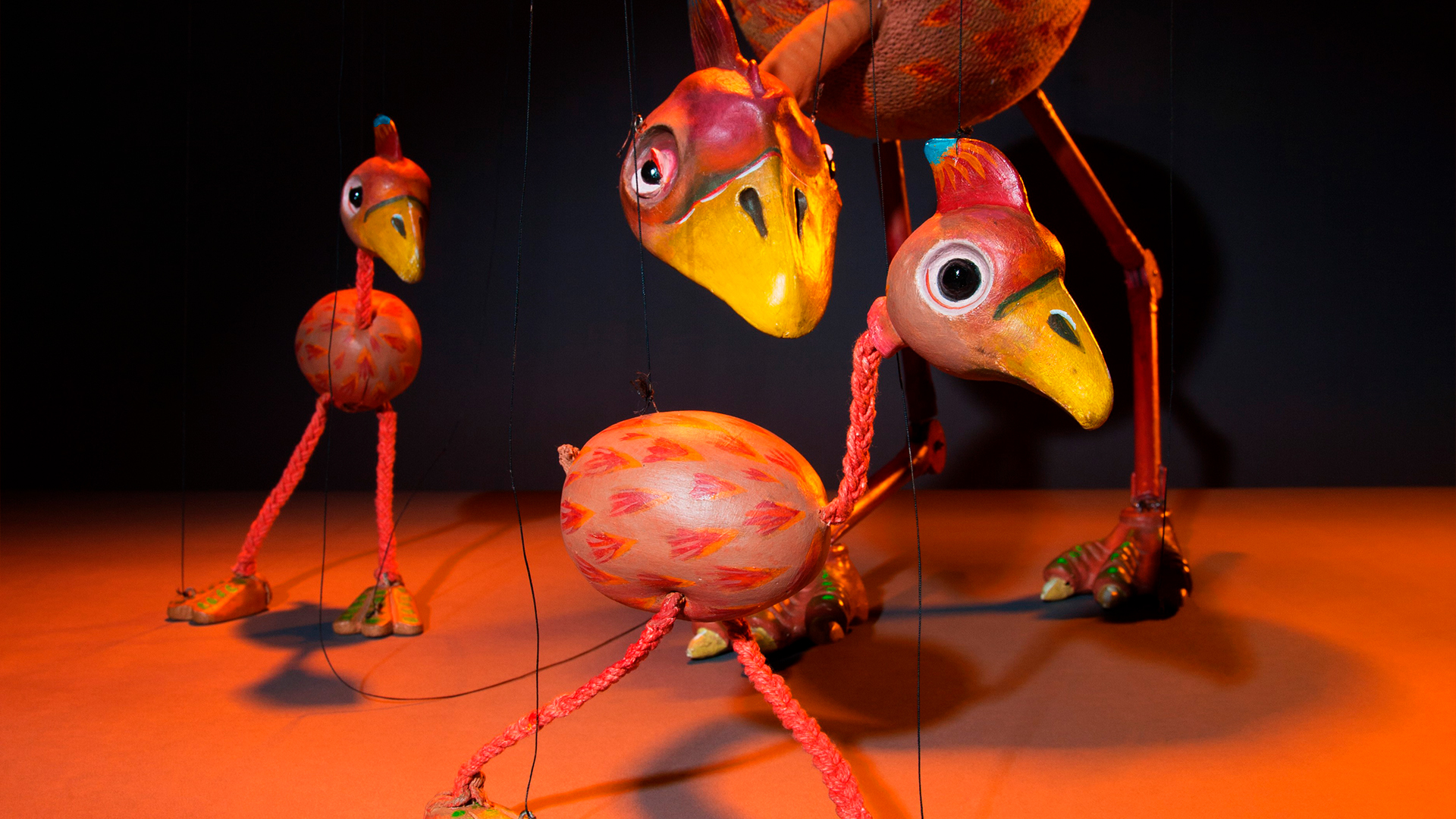 Time
25.8.2022 klo 16.00–17.00
Price
€20/15 + order fee (from €1,50), lippu.fi
A Pandora's box of magical surprises with beautiful string puppets which come to life as soon as they are touched.
In Suspension is an hour long performance of string puppetry, full of visual and musical surprises. It starts with complicated marionettes and gets simpler and simpler until some puppets are introduced which can easily be made at home. There is a tender mother bird with her egg, a dancing fly, an eerie circus and a fast moving fairy tale, complete with a prince and a princess. These simple figures and some basic elements of staging are used to present a fairy tale marionette ballet which is both funny and moving.
The stories are largely without text. The music is specially composed by Simon Waters, Glyn Perrin and Pete McPhail.
By the end of the performance, audiences will have seen carefully manipulated and highly crafted marionettes, learned how to make simple puppets for themselves and seen that the simplest puppets really can tell complex stories in an exciting and entertaining way. This is a delightful hour of drama and fun presented by a master of the art of string puppetry.
Duration 1 h
Language: English
Age recommendation: 10+ years
Event in social media
Leppävaara
theatre
cultural events