City Dance in Leppävaara: single swing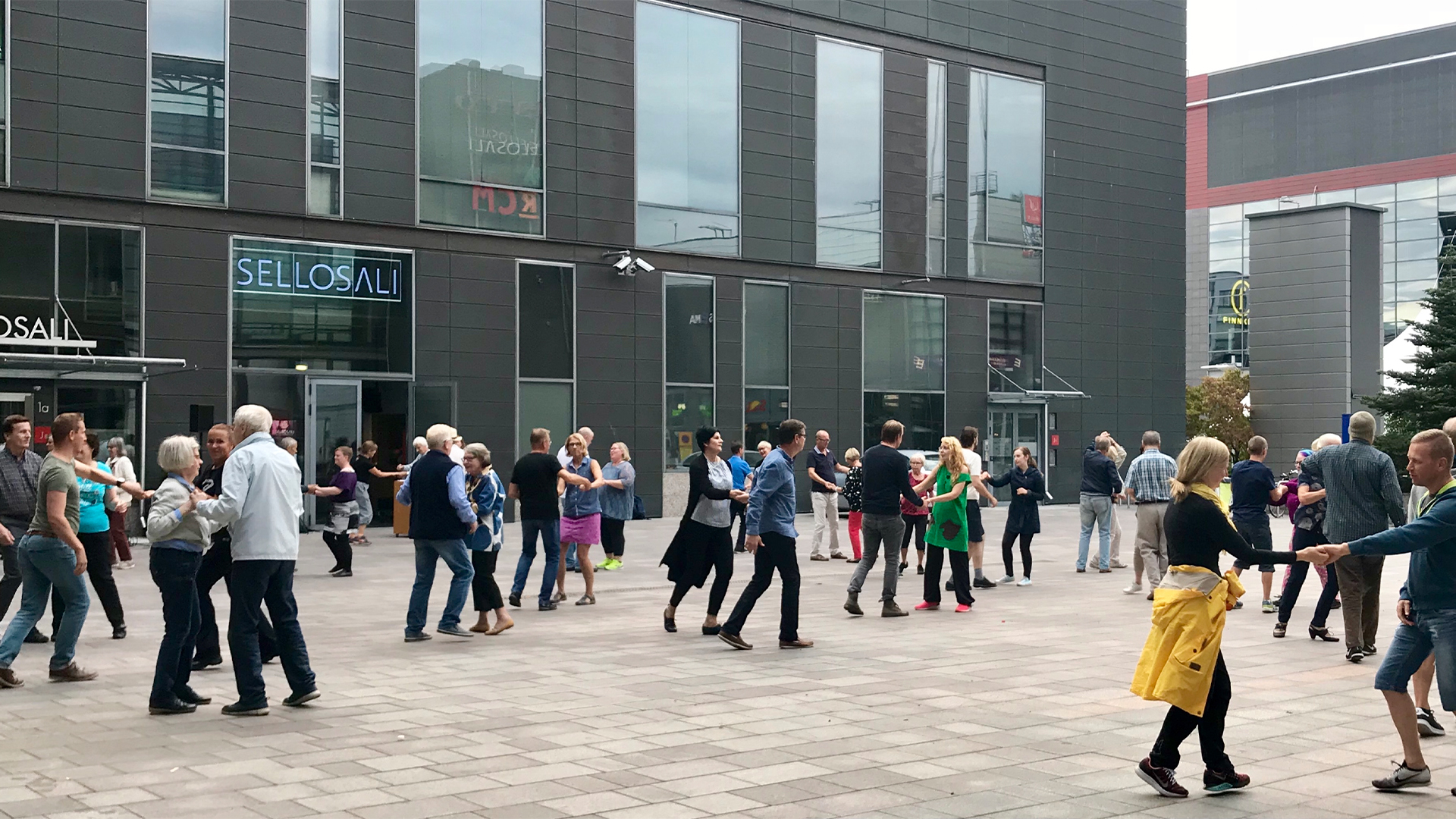 Time
6.6.2022 klo 16.00–16.45
In the summer of 2022, the City Dance (Kaupunkitanssit) events will be held at Soittoniekanaukio in front of Sello Hall.
Enjoy the delight of partner dance with professional dance instructors from Dance Theatre Tsuumi at Soittoniekanaukio in Leppävaara. No particular skills or dance partner are required. Everyone is welcome!
The 2022 dance events will be held on Mondays between 7 pm and 7:45 on the dates listed below:
Mon 6 June (single swing)
Mon 13 June (tango)
Mon 20 June (cha-cha)
Mon 25 July (waltz)
Mon 1 August (bugg)
Mon 15 August (foxtrot)
Mon 22 August (samba)
Admission to the dance events is free, no registration. Language of teaching is Finnish.

Event in social media
Leppävaara
dance (performing arts)
cultural events