Children's Saturday: Race Horse Company: Chevalier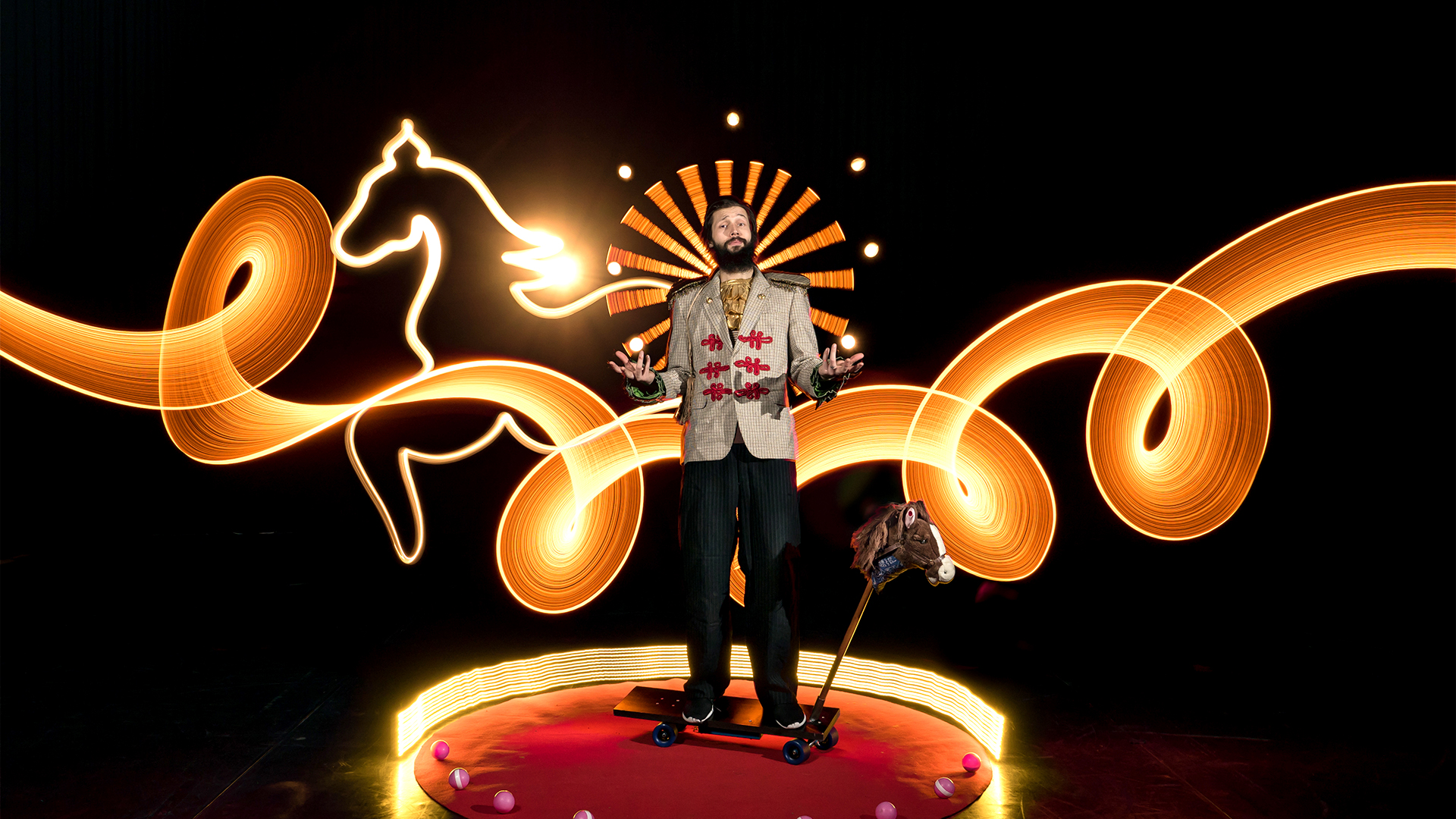 Time
28.5.2022 klo 12.00–12.45
Price
€12 + order fee (from €1,50), lippu.fi. Family ticket (incl. 4 people) €40 + order fee (from €1,50), lippu.fi.
Note! The event has been postponed due to the coronavirus situation. Tickets purchased for the event in January 2022 can be used as such for the new date 28.5.2022.
***
Chevalier is an irresistibly amusing and atmospheric performance that takes the audience into the world of bold circus horses. The performance is inspired by the history of circus. The director riding hobby horses performs traditional circus tricks with the hobby horses: acrobatics, juggling, balancing and clownery, all with a unique style, humour and breakdance movements.
Direction, performance: Kalle Lehto
Sound and lighting design: Eero Alava
Music: Sami Tammela
Video design: Christoffer Collina and Kalle Lehto
Production: Race Horse Company
Duration 40 min
Recommended age: 4+ years
Language: no dialogue
Kaikukortti event

Event in social media
Leppävaara
theatre
cultural events