Children's Saturday: Company Portmanteau: Piste, piste, piste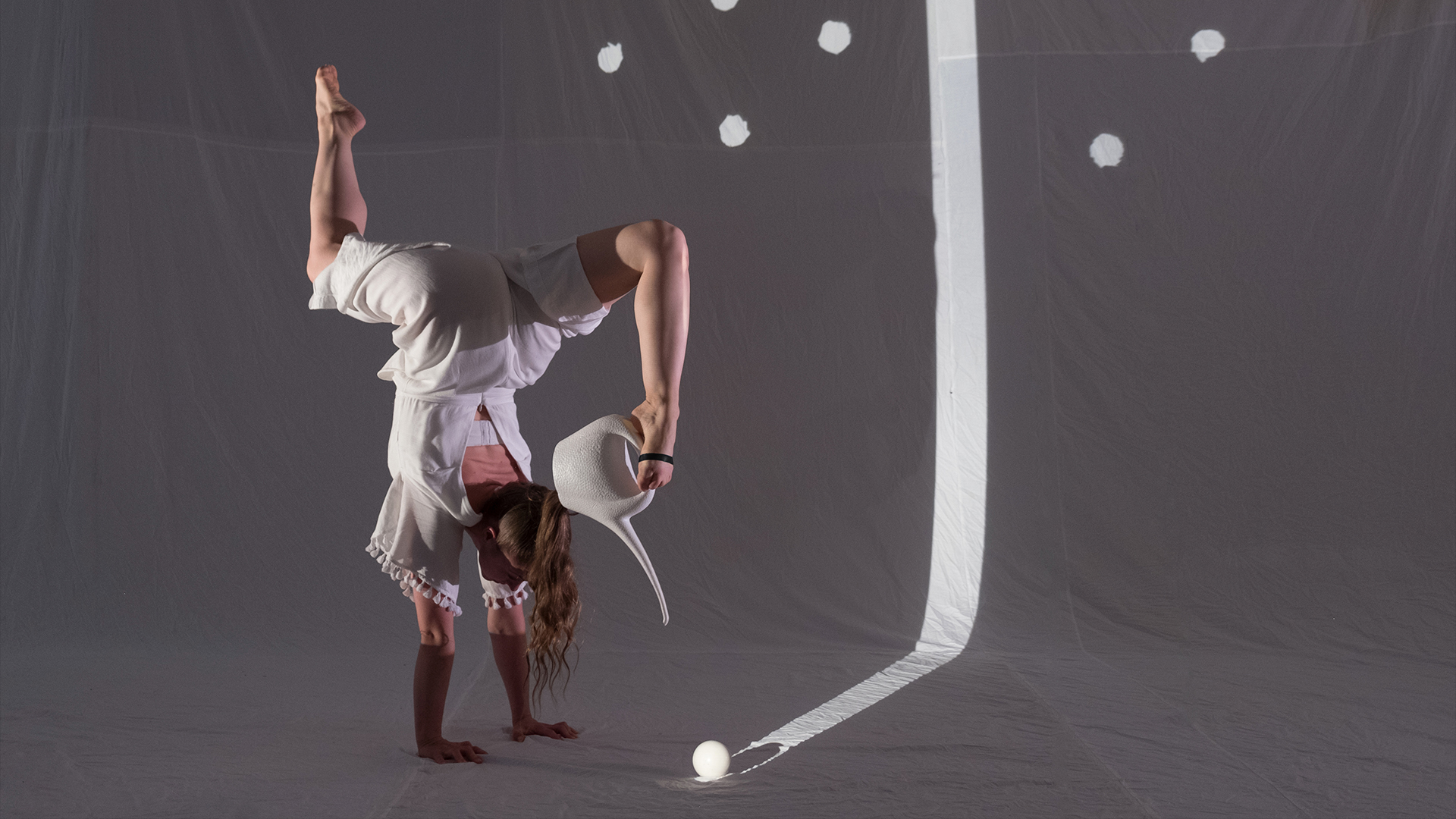 Time
12.3.2022 klo 13.00–13.45
Price
€12 + delivery fee (from €1). Family ticket (incl. 4 people) 40 € + delivery fee
"One day a kid planted three little dots. And they grew into lines…"
Piste, piste, piste ("Dot, dot, dot") by Luis Sartori do Vale and Mira Ravald, is an interdisciplinary performance for children and young audiences, combining contemporary circus, dance and visual arts.
In a fascinating journey into the world of shapes and creativity, a blank white stage transforms into an imaginative universe with the use of old overhead projectors.
Inspired by the children's book "Três pontinhos" (three little dots), by the Brazilian author/illustrator Mario Vale, the performance sensitively builds up around a journey of two characters that one day discover three little dots...
Concept and performing: Luis Sartori do Vale and Mira Ravald
Light Design: Jere Mönkkönen
Music and Sound design: Petteri Rajanti
Production: WHS (FI)
Support: Taike (FI), WHS Teatteri Union (FI), Cirko (FI), Annantalo (FI), Subtopia (SE)
Project awarded as the ITU 2020 performance.
Duration 42 minutes
Recommended age: 4+ years
Non verbal
The performance is a part of the programme of Hurraa! Festival. The tenth Hurraa! Festival will take place from 12 to 20 March 2022.
Event in social media
Leppävaara
theatre
cultural events