Who was Carlo G?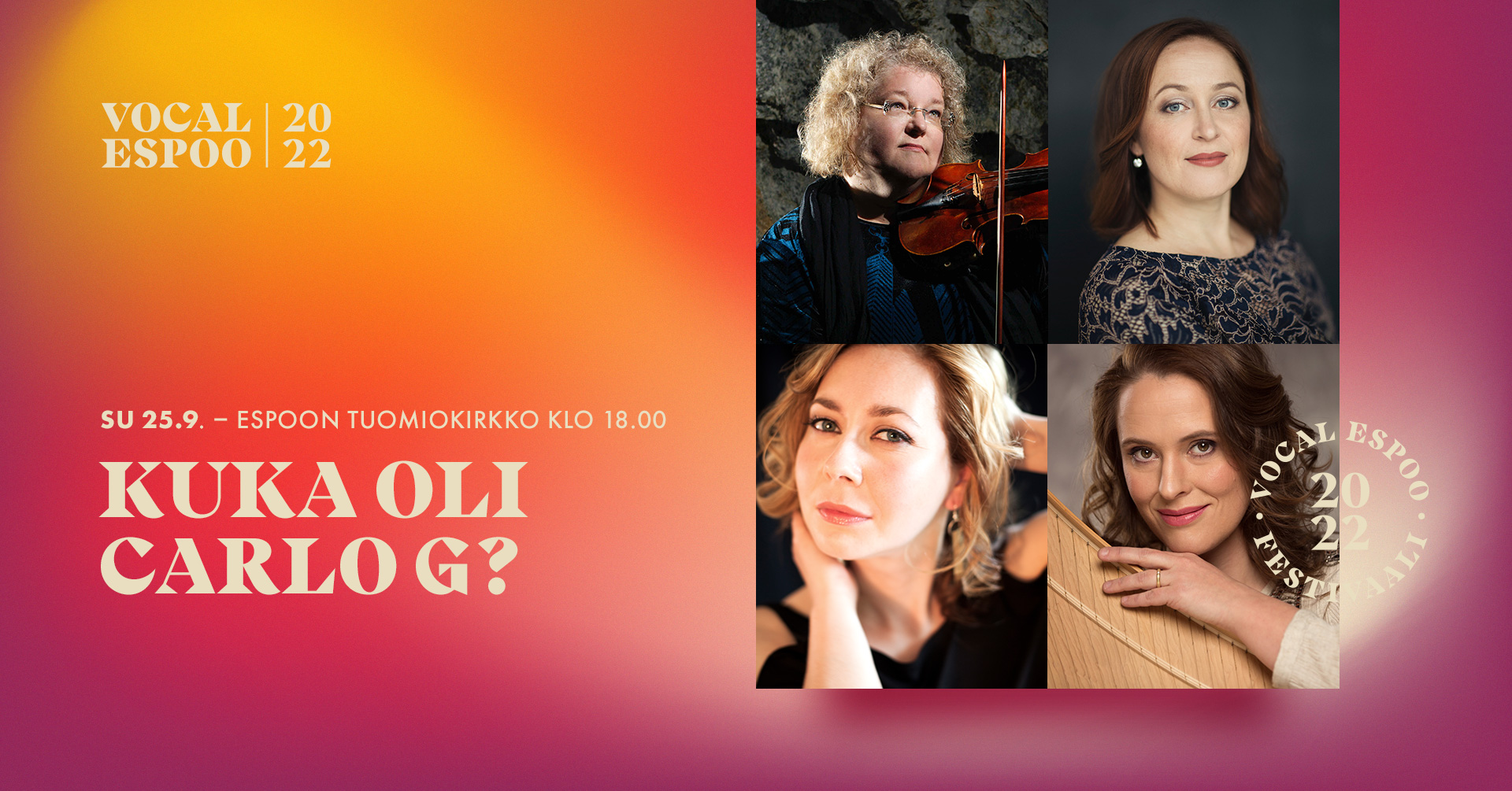 Time
25.9.2022 klo 15.00–17.00
Price
15–28 € + booking fee (from €1,50 / booking, www.lippu.fi)
Some 20 years ago, a manuscript nowadays known as Carlo G was found at a flea market just outside Vienna. The author of the 81 pieces of 17th century Italian music it contained is still a mystery, for his or her name is mentioned only at one point and is difficult to read. Most of the pieces have been ascribed to this enigmatic Carlo G, but there are mong them also some by other contemporaries, including a previously unknown work by the notable composer Giulio Caccini.
It is extremely rare these days to find a collection of Baroque music that fell into oblivion four centuries ago. Even rarer is to find a collection as remarkable as Carlo G. What makes the manuscript so exceptional is the fact that the virtuoso ornamental figures, which are normally improvised, have been written out, thus providing a wealth of new information about how they would have been performed. Added to which, the collection expressly specifies the instruments, such as a violin, chitarrone and lira da gamba; this was also unusual at that time. The organ parts are likewise written out, apart from the figured bass notation more typical of the era.
The Carlo G vocal texts are all religious, which suggests that they were sung by nuns in a convent. The pieces chosen for VocalEspoo will now receive their first performance in Finland.
Tickets €15–28 + booking fee (from €1.50 per booking, www.lippu.fi)
In collaboration with the Finnish Baroque Orchestra
Kajsa Dahlbäck, sopraano
Essi Luttinen, mezzosopraano
FiBO Players:
Kreeta-Maria Kentala, viulu
Louna Hosia, viola da gamba
Eero Palviainen, teorbi
Anna-Maaria Oramo, urut ja musiikinjohto
Event in social media
Kaupunginkallio
Espoon keskus
Muurala
music
cultural events