Nature House Villa Elfvik calls for volunteers for a community effort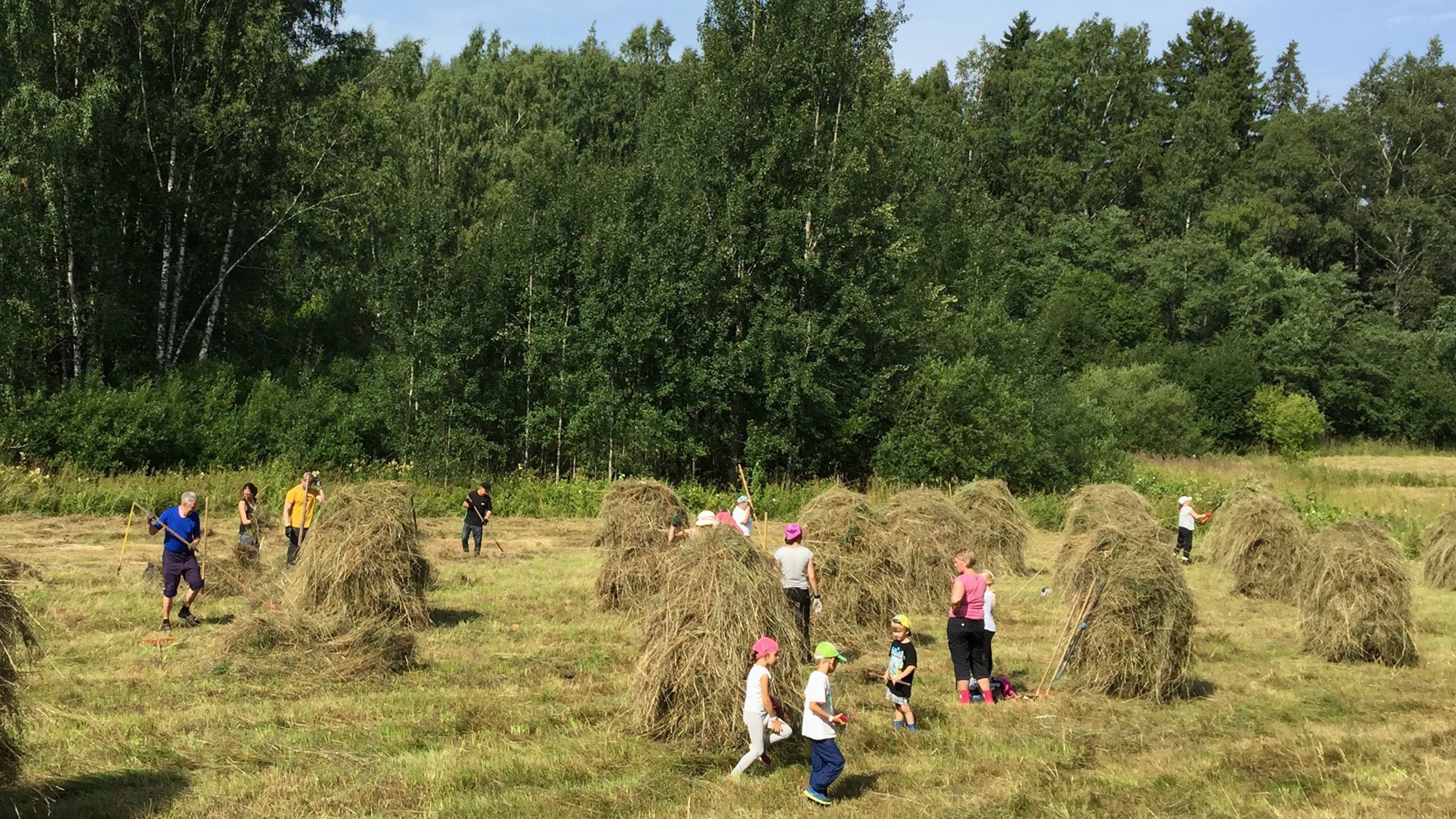 Time
6.8.2022 klo 08.00–11.00
Organizer
The City of Espoo, the Finnish Forest and Park Service
Espoo has several meadows whose species-richness is maintained by mowing them annually. Volunteers have the opportunity to help nurture these valuable habitats created by traditional farming methods in community event that will be held on Saturday 6 August at the Laajalahti nature reserve. The volunteers will build haystacks to delight passers-by and breathe life into the rural everyday design that has mostly become history.

The meadow community effort in the Laajalahti nature reserve, on the other hand, already has a long tradition. The hay is cut with a mowing machine beforehand. The volunteers shall raise the hay-poles, rake up the hay, and pile it in stacks on the poles.
"The traditional Laajalahti community effort has always had a convivial atmosphere of shared achievement. To our joy, there has always been at least one senior volunteer who is an old hand at hay-making and who can give the others the benefit of his or her experience. The community effort also brings history back to life by giving children the opportunity to explore traditional farming methods," says organiser Katri Luukkonen from Nature House Villa Elfvik.
Volunteers should come equipped with work gloves, appropriate clothing for hay-making, bottled water, and industrious community spirit. The work tools and equipment are provided at the event. The hay-makers are served lunch consisting of soup and coffee. The Laajalahti community effort will set out from outside Nature House Villa Elfvik (Elfvikintie 4) at 11 am.
Volunteers are asked to sign since Thursday 4 August.
#SustainableEspoo
Laajalahti
Leppävaara
nature
residence
influence
resident activities
outdoor recreation
outdoor recreation areas
environment
sustainable development
physical training
sports