Pool party for young people in August at the Leppävaara open-air swimming pool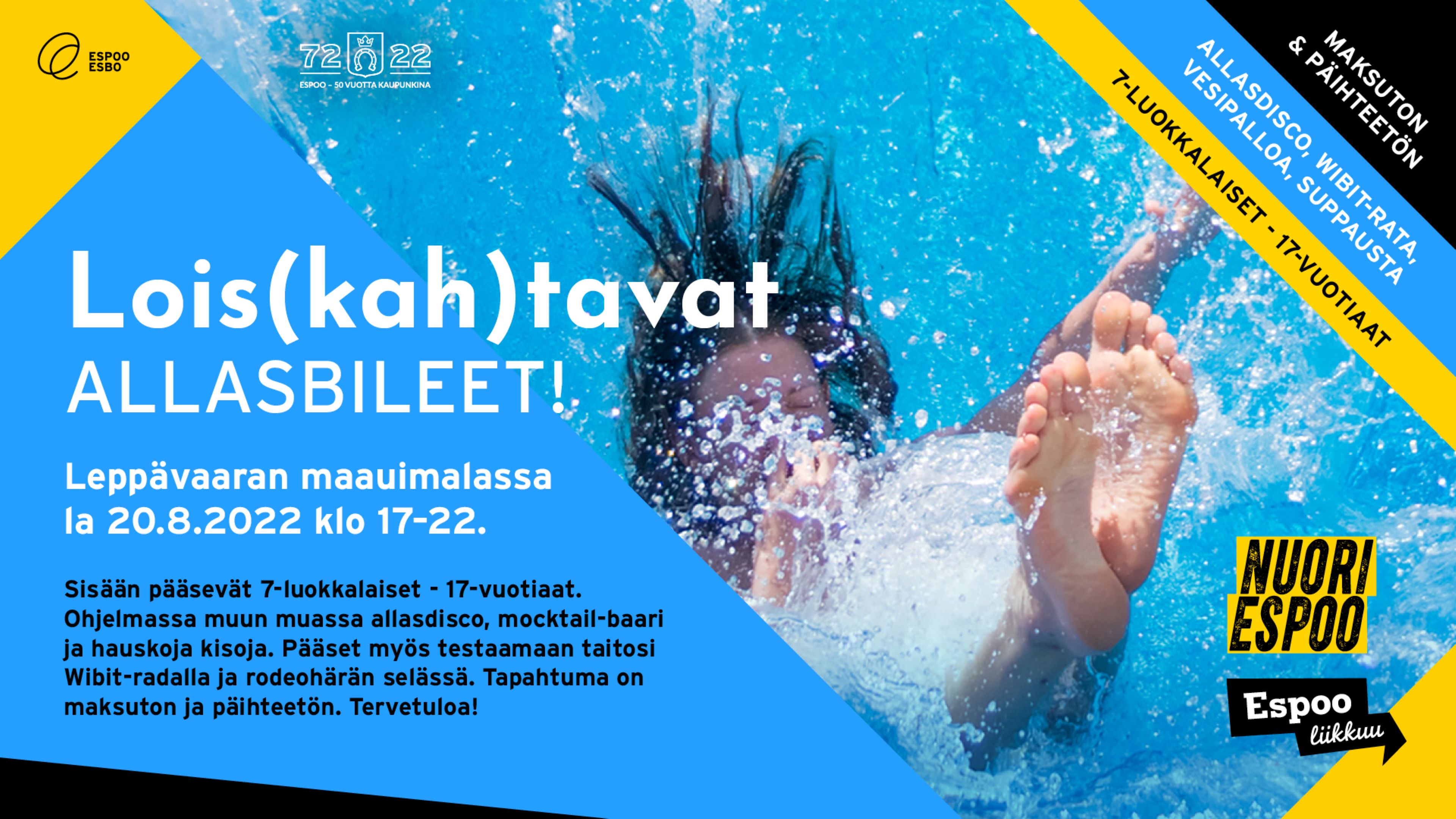 Time
20.8.2022 klo 14.00–19.00
Organizer
Nuori Espoo & Espoo liikkuu
The most awesome pool party of the summer invites 7th graders – 17-year-olds to spend a great summer evening at the Leppävaara open-air swimming pool on Saturday 20 August 2022 from 5pm to 10pm. The end of summer holiday does not mean that the fun is over – quite the opposite actually.
What would the open-air swimming pool party be without a pool disco!
During the disco, you can test your skills and agility both on the Wibit track and on the back of a rodeo bull. In between you can go swimming, play water polo, take part in various competitions, take a bite of hod dog and sip a mocktail. Or just hang out in good company and enjoy a August summer evening with other young people. The open-air swimming pool party is a free and substance-free event. The first 500 7th graders – 17-year-old young people can enter.
Mark the day on your calendar right away and tell about it to your friends too.
You are warmly welcome!
Event in social media
Leppävaara
dance (performing arts)
music
well-being
outdoor recreation
physical training