Nature Photograph of the Year 2021 - the exhibition at Nature House Villa Elfvik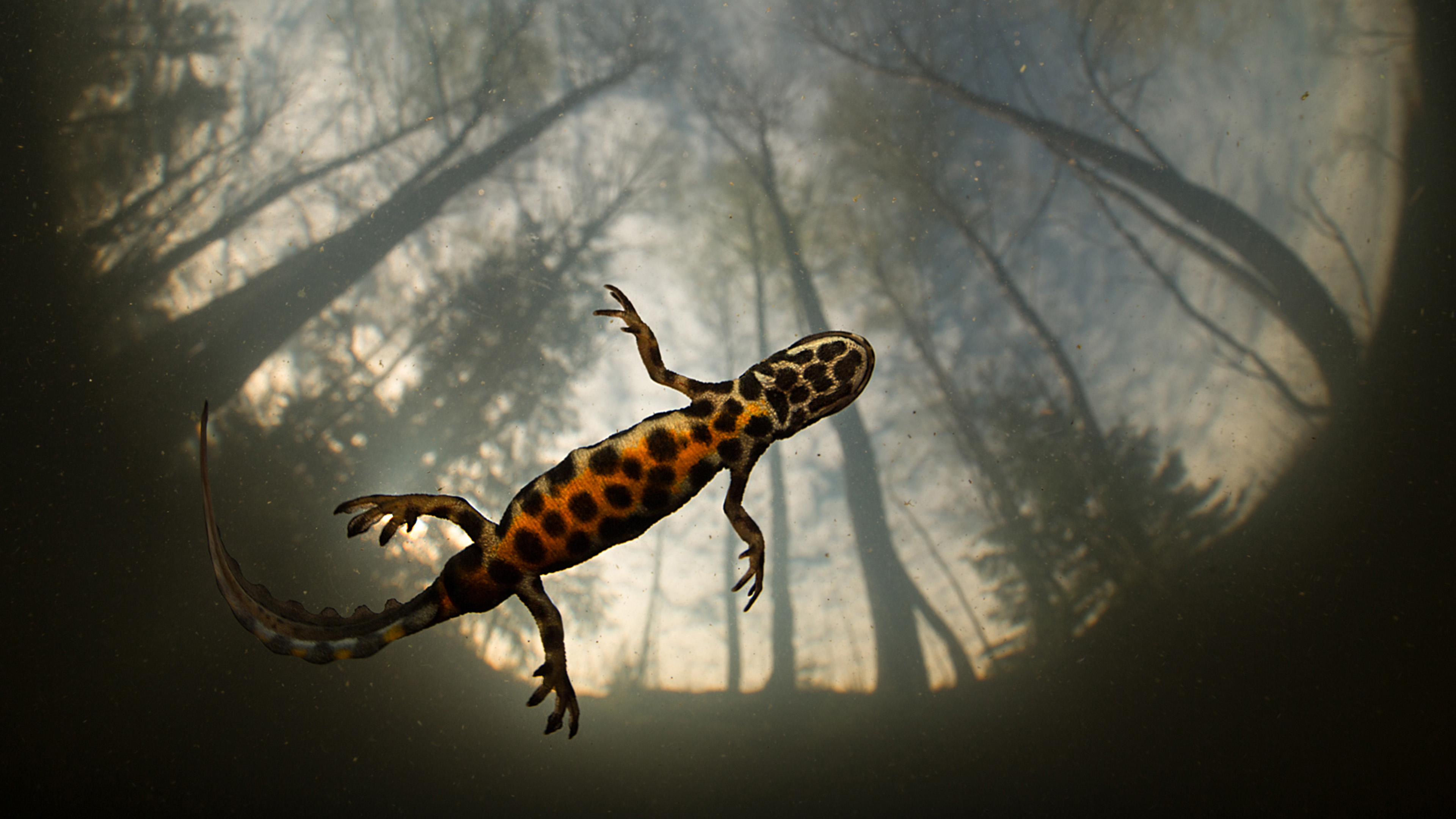 Time
26.1.2022 klo 07.00 – 6.3.2022 klo 14.00
Organizer
Suomen Luonnonvalokuvaajat SLV ry
The Nature Photograph of the Year exhibition illustrates the diversity of Finnish nature, its views and events, and the experiences and revelations that photographers find in nature.

The exhibition features 37 photographs that won an award in the Nature Photograph of the Year competition. Three award winners and the honourable mentions have been included from each competition category. Included is, naturally, the winning photograph entitled "Liskomies" (Lizard Man) captured by Espoo resident Pekka Tuuri.
"The image is fascinating as it also shows the landscape above the water's surface right up to the clouds. The forest in the background and the dark edge of the water fill the frame well. The animal is placed optimally in the image, and its position is excellent right down to its fingers and the tip of its tail," states the jury praising the composition and merits of the photo.
More than 13,000 photos were submitted for the Nature Photograph of the Year in 2021. Most of them competed in seven themed categories: Plants and mushrooms, Birds, Landscapes, Mammals, Other animals, Composition and shape, and Nature and man. A separate category was organised for young people.
Only minor image processing was allowed. The panel selected the winner of the entire competition from among the winners of the separate categories. The competition also included a special category 'Free and creative', in which the contestants were allowed to process their photos slightly more freely.
The Nature Photograph of the Year 2021 exhibition is on display in the room for changing exhibitions at Nature House Villa Elfvik, Elfvikintie 4, Laajalahti, Espoo. The Nature House is open Monday to Friday from 9 am to 3 pm and at sundays from 10 am to 4 pm. Café Elfvik is open at weekends during the Nature House's opening hours.
Laajalahti
Leppävaara
exhibitions
environment