Garage Gaming event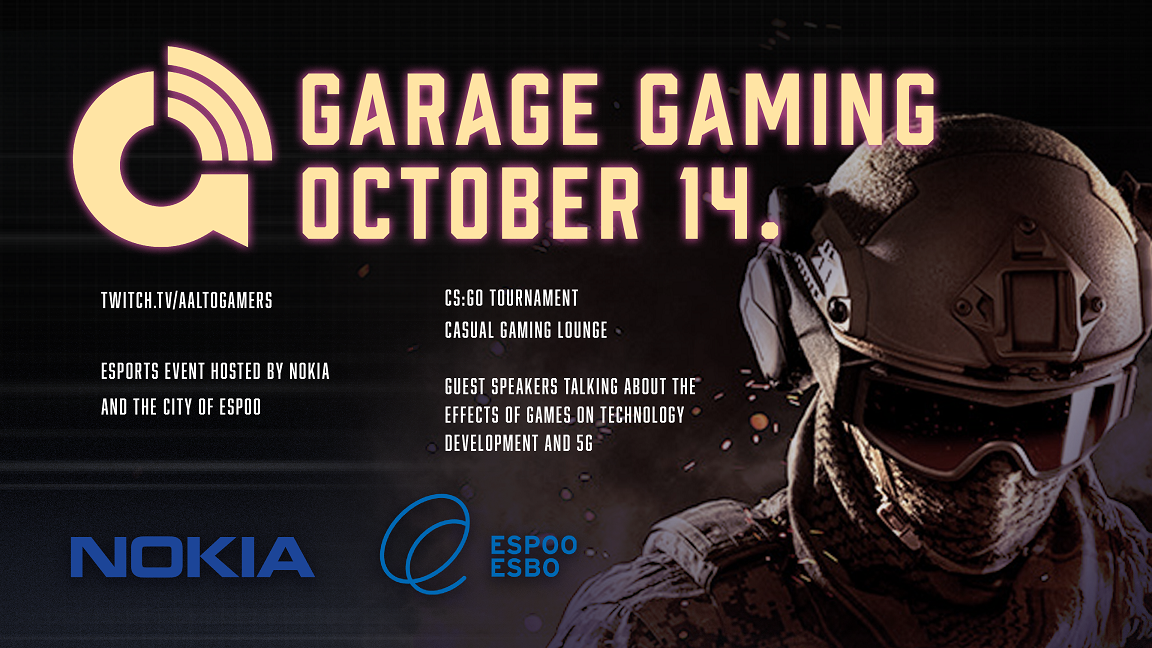 Additional information
The event is held at Nokia Garage, behind the Dreams Cafe.
Garage Gaming event brings together esports, mobile gaming, and technology at Nokia Campus in Karaportti on 14th of October 2021.
During the day visitors have a chance to experience mobile gaming using Nokia 5G, try SimRacing, and follow presentations on how gaming has affected companies.
Throughout the day visitors can spectate a CS: GO esports tournament where high school students of Espoo duke it out to find out the best team in Espoo.

The event will be streamed, and you can watch it at twitch.tv/aaltogamers. The event will be streamed in English.

Masks are mandatory during the event.

Information about the event:
Nokia: Veli-Pekka Luoma / veli-pekka.luoma@nokia.com / +358 40 574 3489
City of Espoo: Kimmo Leinonen / kimmo.leinonen@espoo.fi / +358 40 639 4696

Karakallio
Kera
Online event
physical training