Out and About event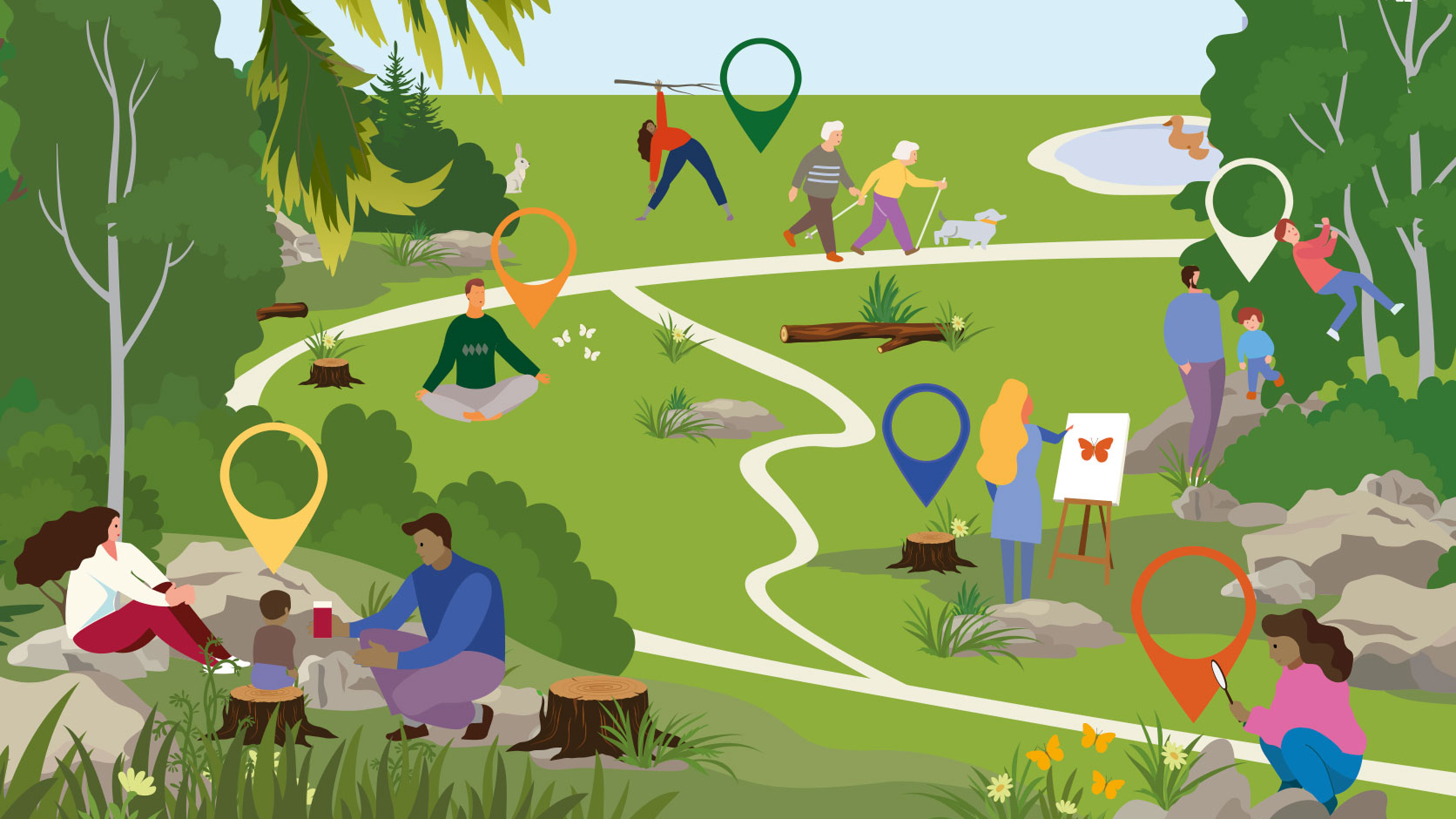 Organizer
Kaupunkiympäristö
Additional information
Nature House Villa Elfvik and Café Elfvik, offering soup lunch, are open from 10 to 16 .
At the Out and About event, you get to enjoy the "rooms" offered by local nature for relaxation, exercising, creativity and play. Have you listened to WWF Wildlive in your forest living room or trained at nature's gym?
The Out and About event is suitable for people of all ages, from young children to their grandparents. Invite also your neighbours and friends. The Out and About event tasks are available in three languages: Finnish, Swedish and English.
On the event day, 10 October, you will be guided to the Out and About trail from the nature house's yard at 11–15. The task trail can be toured independently in nature surrounding Villa Elfvik until the end of the autumn holiday on 24 October 2021.

Impacts of recreation in nature on both physical and mental well-being are uncontested. By spending time in nature, we improve our own well-being and allow ourselves to stay connected with nature. Diverse local green areas are important not only for the well-being of nature, but also for the attractiveness of residential areas.
The Out and About event model was created in collaboration by the Finnish Allergy, Skin and Asthma Federation, Folkhälsans förbund and Suomen Latu – the Outdoor Association of Finland as part of the 2020 SitraLab training programme. You can explore the materials at www.suomenlatu.fi/ulkosalla.
Starting from the end of October, you can borrow laminated task cards from Villa Elfvik and organise your own Out and About event in your local nature.

Event in social media
Laajalahti
Leppävaara
well-being
outdoor recreation
environment
physical training