Talent Boost Summit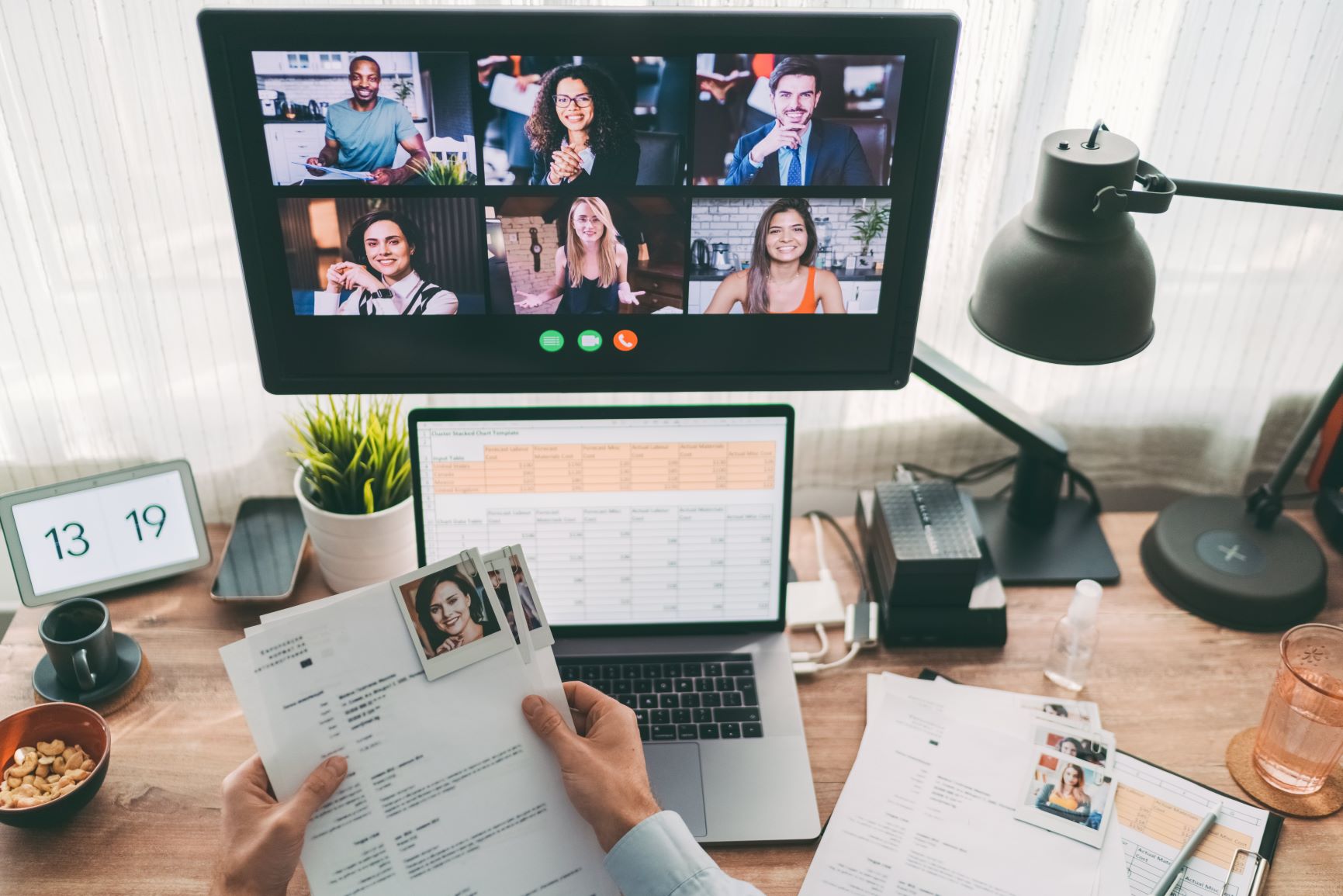 Additional information
Deal Room online platform.
Reach new heights with international talent!
Talent Boost Summit is an annual event which aims at finding answers to how together with international talents Finland's labor shortage can be solved as well as creating new innovations and growth. The Summit is aimed at organizations that want to expand their talent pool outside of Finland and among the international talents already living in Finland.
As a job seeker you should attend because you can:
- Prebook 1:1 meetings and e-meet employers in Finland
- Visit employers' virtual booths
- Showcase yourself as a potential employee and get informed about job openings
- Network with other professionals
As an employer you should attend because you get:
- information on why and how to boost your business by building a diverse organization
- in addition to valuable candidate leads the opportunity to easily and cost effectively build an employer brand among international talents in Finland and abroad.
Join these employers below and get the most out of our event!
Seasons HR Management
VTT
Centria University of Applied Sciences
MoVal Oy
Espoon kaupunki
Tampereen yliopisto
University of Helsinki
Barona IT
Tampereen Yliopisto
ICT Direct Oy
Järvenpään kaupunki / City of Järvenpää
Examples of concrete benefits:
- screen the profiles of international talents in advance and book virtual 1:1 meetings
- gain employer visibility by showcasing your organization and open positions on a virtual stage
- attract talents by hosting a 45 min session on a virtual stage
- gain information on services avaible to support international recruitments and increasing diversity in your organization
When?
Thursday 28.10.2021
8.45 Welcome words
9.00 Keynote: Business advantage through inclusion & diversity, Anneli Karlstedt, Head of Inclusion & Diversity, Nokia
9.30 Panel discussion: Public-Private-People Partnerships supporting talent attraction & retention
10.15 Break
10.30 Panel discussion: The vision for an international Finland
11.15 Study and work in Finland
11.30 Startup life in Finland
12.00 Lunch break
12.30 Accessing the open and hidden job markets in Finland
13.30 Closing words
Talent attraction & retention boosting Finland's post-COVID growth
Aki Kangasharju, CEO, ETLA Economic Research
14.00 Pre-booked online 1:1 meetings
Virtual stages
Pre-recorded recruitment broadcasts
17.00 Event ends
Friday 29.10.2021
9.00 Pre-booked online 1:1 meetings
Virtual stages
Pre-recorded recruitment broadcasts
17.00 Event ends
Find more information about the speakers here: https://www.businessfinland.fi/en/whats-new/events/2021/talent-boost-summit
What?
The event is aimed at both international talents and employers who want to expand their talent pool outside of Finland and among international talents in Finland. Employers can showcase their organization and network with international talents. Representatives of the Talent Boost -network offer their services related to international recruitment. Participants can prebook virtual meetings and join recruitment broadcasts. The event is an excellent opportunity for visibility to employers and job seekers alike.
The program is in English and text translated to Finnish when applicable.
How?
The event is free of charge, please register by Oct 20 with a webropol form: https://link.webropolsurveys.com/EventParticipation/RegisterMultiple?surveyId=dd3c53a6-f8c8-4e15-89ac-1443d5691bc9&displayId=Fin2333930 .
Invitations to the virtual Deal Room event platform will be sent to the . If the COVID situation allows, employers and talents can also meet in live events organized in the Talent Hubs around Finland.
Further information:
For recruiters:
- Wei Cui, wei.cui@espoo.fi, +358 40 636 8960
- Jaakko Kopperoinen, jaakko.kopperoinen@espoo.fi, +358 40 639 4303
For talents:
- Trang Pham, trang.pham@espoo.fi, +358 40 639 4376
For Talent Boost service providers: 
- Melissa Arni-Hardén, melissa.arni-harden@espoo.fi, +358 40 508 2234
- Katri Raevuori, katri.raevuori@businessfinland.fi, +358 50 537 6191
- Vilma Vainikainen, vilma.vainikainen@businessfinland.fi, +358 50 3132284
Who?
Talent Boost Summit is organized by Ministry of Economic Affairs and Employment, Ministry of Education and Culture, Course Towards Finland -project coordinated by ELY Center Southwest Finland, TE-Live.fi and Uusimaa TE-office coordinating the national model for international recruitment. This year is the fourth time the Summit is organized and the rotating coordination responsibility carried by City of Espoo.
Online event
entrepreneurship
work