Save the date: AI Finland & AI Day 2021 - Reboot with AI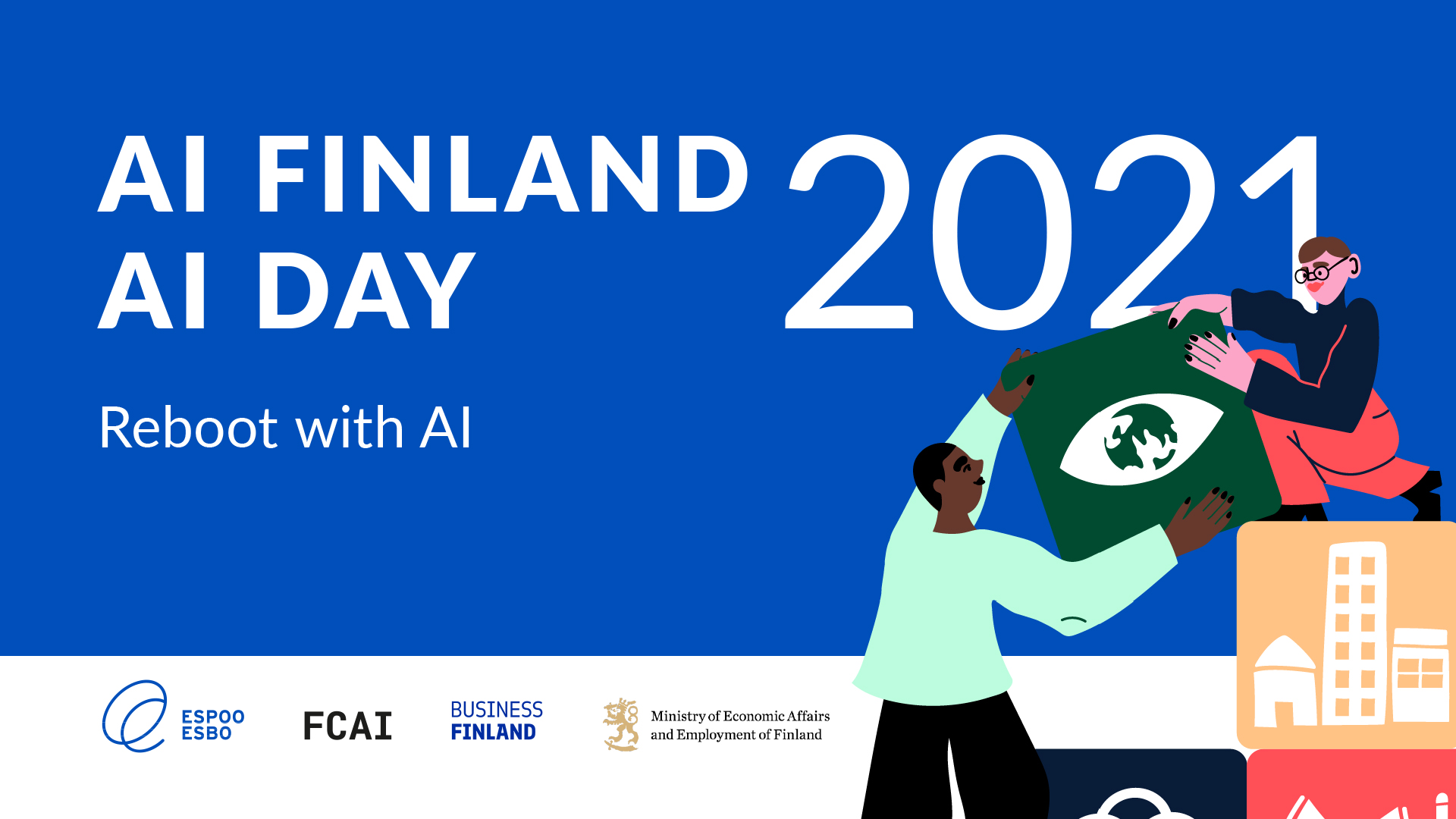 Additional information
Hybrid event
Welcome to the AI event of the year! AI Finland 2021 and AI Day 2021 joint super hybrid event is happening in Dipoli, Espoo, Finland and virtually worldwide on November 4th 9.30-18.00 (UTC +2.00).
The main theme is Reboot with AI – Impact leadership and foresight with AI. The subthemes include AI in space tech, quantum, health and 6G, regulation and ethics. The event brings out the latest news and looks to the future of AI in business, research, and public services – top speeches, panel discussion, streams, showcases and networking, all in one day. Full event program and information on speakers: https://www.espoo.fi/en/ai-finland-ai-day-2021-reboot-ai/program-speakers .
The Finnish flagship joint AI event is organized by the City of Espoo, Business Finland, Finnish Center for Artificial Intelligence FCAI, Ministry of Economic Affairs and Employment of Finland.
The virtual event is free of charge, the tickets to on-site event will be sold from October 6th onwards. The event will be held in a hybrid format -the same content and streams will be available in real-time virtually, interactivity and networking connecting the on-line and on-site audience.
The virtual event platform will be opened at the end of October and it will be held open after the event, during which time all presentations of the event will be available to all attendees. Please follow the event news on the event webpage and social media #AIFinland2021 #AIDay2021.
AI Finland 2021 and AI Day 2021 joint event combines the best of both
All registered participants can choose any topic and content from both tracks and participate in interactivity, discussions and fun on the joint event virtual platform.
Online event
entrepreneurship
work