Hello Espoo Event 2021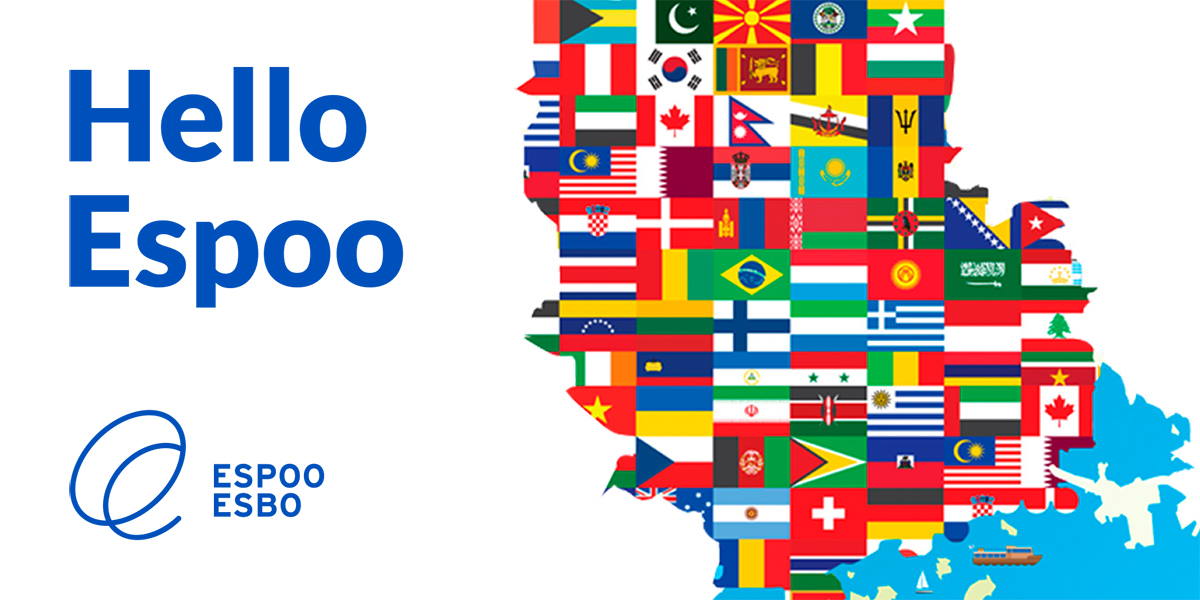 Additional information
Deal Room virtual platform
The City of Espoo warmly welcomes you to join the series of Hello Espoo events.
Do you know what kinds of services and activities are available in Espoo? Would you like to explore the diversity of cultures, libraries, sport and exercises, youth center activities as well as Finnish education?
When?
Date: Thursday 30.9.2021
Time: 17.00–19.15
Venue: Online, an invitation to Deal Room virtual platform will be sent after registration
Cost: Free of charge
Register by 27.9.2021: https://link.webropol.com/ep/HelloEspooEvent2021
What?
The event will be conducted in both Finnish and English. We will cover the following topics:
• Hobbies and free time activities (Sports service, Youth service, Culture)
• Education (own mother tongue; Religious Education, Ethics and Philosophy Education; Early Childhood Education, Omnia liberal education and Finnish)
• Activities offered by non-governmental organizations in Espoo
• Employment Services – Competence Center for highly educated immigrants / Omnia Skill Center
By whom?
The event is organised by the Talent Espoo team of the Sector for Economic Development, Sports and Culture together with the Mayor's Office's International and Immigration Affairs unit, Growth and Learning Sector's Multicultural Education Services unit and Welfare and Health Sector's Services for families and social welfare.
Talent Espoo is the City's cross-sectoral approach to the national Talent Boost -program. The activities are funded by the Ministry of Employment and Economy.
Questions?
Please contact Nagendra Singh, nagendra.singh@espoo.fi
Event in social media
Online event
participation
early childhood education and care
work
well-being
teaching and instruction
health
museums
exhibitions
decision making
physical training